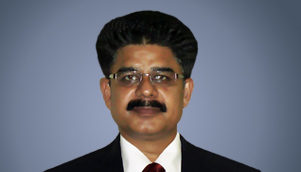 Sanjay Tiwari
Executive Director & Chief Executive Officer, Piramal Glass Ceylon Plc., Sri Lanka
Chief Operating Officer, Piramal Glass, India
Sanjay Tiwari is an Executive Director & Chief Executive Officer of Piramal Glass Ceylon PLC, Srilanka, Chief Operating Officer – Piramal Glass, India. He has been associated with the Piramal Group for over 13 years and has successfully spearheaded business in Srilanka & India.
Sanjay Tiwari joined the Piramal Group in June 2004 as Vice President – Finance & Commercial, heading Accounts, Finance, IT, Logistics and Supply Chain of Piramal Glass Ltd. He was appointed to the Board of Piramal Glass Ceylon PLC (formerly known as Ceylon Glass Company) in December 2005 as CEO & Executive Director. Since 2013 he is being elevated as Chief Operating Officer for Piramal Glass Limited, India. He has been involved in acquisitions, handled integration and expansions projects.
Prior to the Piramal Group, he worked with Zydus Cadila Heathcare Ltd., Mumbai, and Torrent Group, Ahmedabad, as CFO and General Manager Commercial respectively. Mr Tiwari has diverse experience in various positions in different industries such as textiles, colour chemicals, cables, pharmaceuticals, bulk drugs and Packaging.
Mr Tiwari is the current President of "The Srilanka Ceramic & Glass Council", Chairman of "Centre of Technical Excellence" (Joint venture of SCGC & ITI of Srilanka ), Vice President of "The Indo Lanka Chamber of Commerce" Srilanka, Founder President of the Indian CEO Forum of Sri lanka, and in the Executive Committees of the Industrial Association of Sri Lanka Limited (IASL) & Sri Lanka Institute of Packaging.
Mr Tiwari, holds a Bachelors Degree in Commerce and is a Fellow Member of The Institute of Chartered Accountants of India. He has completed and Advance Financial Management & General Management Course from the Indian Institute of Management, Ahmedabad, and is qualified in Executive Management from the University of Michigan, USA and is an alumni of London Business School, UK.