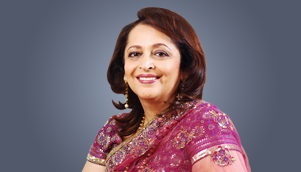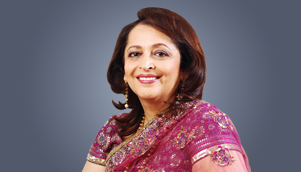 Dr. Swati A. Piramal
Vice Chairperson, Piramal Group
Dr. Swati Piramal is Vice Chairperson, Piramal Group, a global business conglomerate with diverse interests in Pharma, Financial Services, Real Estate and Glass Packaging. She is amongst India's leading scientists and industrialists whose contributions in innovations, new medicines and public health services have touched many lives.
As the Director of Piramal Foundation, the philanthropic arm of Piramal Group, Dr. Piramal is deeply involved in creating innovative solutions and establishing avenues that promote primary healthcare in rural India through Health Management and Research Institute (HMRI) – a mobile health service, women's empowerment projects and enabling transformation of India's education system across public schools to unlock the potential of the young leaders of tomorrow through the Piramal Gandhi Fellowship Programme.
Piramal Foundation, a Section 8 company, develops innovative solutions to resolve issues that are critical roadblocks towards unlocking India's economic potential through its sustainable development programmes for the unserved and underserved sections of society; Piramal Swasthya: Primary Healthcare & Nutrition; Piramal School of Leadership: Education Leadership and Women & Youth Empowerment; and Piramal Sarvajal: Access to Safe Drinking Water. Piramal Foundation, present in 25 states in India, has impacted over 112 million beneficiaries through its programmes, mostly in partnership with the central and state governments.
Dr. Piramal founded the Gopikrishna Piramal Memorial Hospital in Mumbai and was instrumental in launching several pan-India public health campaigns against chronic diseases, osteoporosis, malaria, TB, epilepsy and polio. The hospital's first-of-its-kind Sports-medicine Centre was dedicated to the treatment of arthritis in disabled children and the elderly, as well as sports injuries. She started Ostop India, a prevention of Osteoporosis Programme, and a Field Detection Centre for the detection of diabetes & epilepsy. Dr. Piramal has also authored a book on nutrition for patients with kidney disease.
Through various capacities, Dr. Piramal has championed the cause of women leadership. She has served as the First Woman President of India's Apex Chamber of Commerce (ASSOCHAM), in 90 years. Her strong influence in important public policies and governance related to healthcare, is widely recognized and has led to major policy changes that have helped reduce the burden of disease. Additionally, Dr. Piramal has served on the Scientific Advisory Council and the Council of Trade of the Prime Minister of India.
Dr. Piramal is the Dean's Advisor to Harvard Business School and Public Health. She serves on the Boards of several healthcare, financial services, manufacturing and service companies as well as on the Boards of Indian and International Academic Institutions such as IIT Bombay, Harvard School of Public Health and the Harvard Business School. In May 2012, Dr. Swati Piramal was elected as a Member of the Harvard Board of Overseers and served on the Board until 2018. Additionally, she was the Commencement Speaker at the Harvard School of Public Health in 1992.
Dr. Swati Piramal holds a Master's Degree in Public Health from the Harvard School of Public Health and a Medical Degree (M.B.B.S) from Mumbai University.