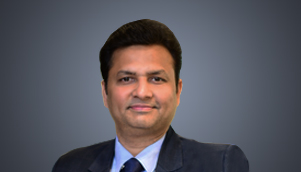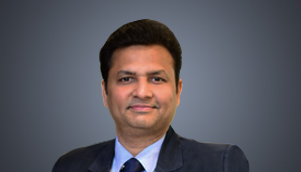 Viral Gandhi
President & Group CIO, Piramal Group
Viral Gandhi is President and Group Chief Information Officer, Piramal Group. As a Digital and Change leader, he is responsible for driving tech innovation and reinvention across the Group entities. He enables the businesses to gain competitive advantage by leveraging technology and digital-led platforms to boost engagement with all stakeholders, across touch points.
Mr. Gandhi is a Technology & Digital Strategist with deep expertise in building and implementing innovative technology solutions to transform organisations and propel business growth.
Prior to joining Piramal Group, Mr. Gandhi served as Chief Information Officer at the Cox & Kings Group and was instrumental in driving transformation through technology solutions across the group companies, globally. Previously, during his tenure at Tata Consultancy Services (TCS), he enabled several Fortune 100 clients such as General Electric, NASDAQ, World Bank, HP and Procter & Gamble, to realise and enhance value through complex IT solutions.
With over two decades of rich experience, Mr. Gandhi has been conferred with several prestigious awards for his contributions in the field of technology and innovation.
Mr. Gandhi has completed an Executive Leadership Program from Harvard Business School and a Strategy and Innovation Program from Massachusetts Institute of Technology. He holds a Bachelor's Degree in Engineering from VJTI, Mumbai, India.