The impact of these
regulatory and policy
changes was the most
prominent in H2 2017,
which led to a significant
decline in sales and new
launches in the
real estate sector.
How did PEL perform?
No significant impact on sales of our developer portfolio
Our clientele constitutes of quality tier-1 developers in large cities where we operate and they were relatively less impacted by these regulatory and policy changes.
Hence, PEL's Financial Services business continued to demonstrate strong performance, navigating these headwinds
The business posted healthy loan book growth, while maintaining robust asset quality, which resulted in strong returns during the period.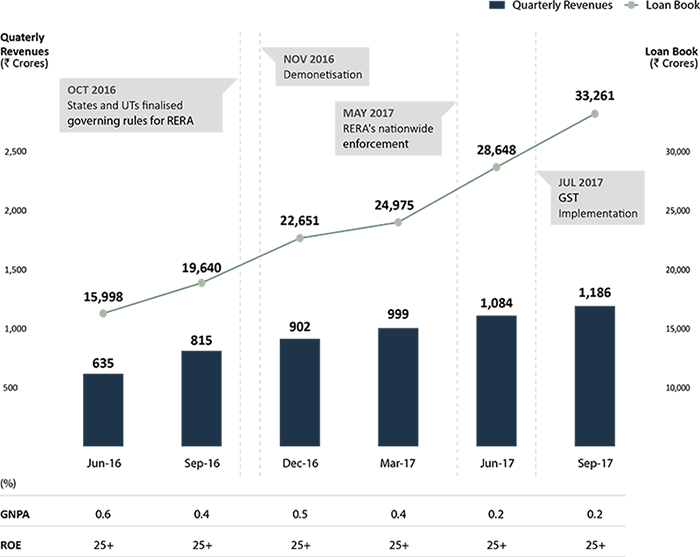 Note: Year-to-date ROE for the respective periods.