PEL conducts its CSR initiatives through the subsidiaries of Piramal Foundation – Piramal Swasthya Management and Research Institute, and Piramal Foundation for Education Leadership (collectively referred hereinafter as "CSR entities"). The CSR entities develop innovative approaches and solutions to resolve issues that are critical roadblocks towards unlocking India's economic potential. The Company believes in collaborating with like-minded partners and nurtures projects that are scalable and deliver a sustainable impact.
Piramal Group's core values of Knowledge, Action, Care and Impact guide the organisation in carrying out its responsibilities towards society. In line with the Group's sustainable development goals, the CSR entities are focused on:
Universal primary education
Youth empowerment
Maternal health, child health and non-communicable diseases
Vision
Piramal Foundation is committed to transforming Health, Education, Water and Social Sector ecosystems through high impact solutions, thought leadership and partnerships.
OUR INITIATIVES
Democratising Healthcare – Piramal Swasthya
Piramal Swasthya is working in collaboration with various corporate and public sector organisations for increasing the reach and deepening the traction within communities, thereby impacting beneficiaries on a large scale and complementing the government's healthcare delivery efforts while empowering communities. The solutions deal with issues of accessibility, availability and affordability in remote areas, and also serve as a platform through which IT-enabled quality healthcare services can be rendered and customized to fulfil specific needs of the society.
Public Health Scenario in India
Some of the initiatives under Piramal Swasthya are:
Remote Health Advisory and Information
This service provides validated health and medical advice, especially to vulnerable sections of the society, through a toll-free health helpline number and Mother and Child Tracking System (MCTS) across 7 states. Tele-medicine services virtually connect doctors to patients. Health Information Helpline is a health contact centre that provides 24X7 basic medical advice and counselling services, handling over 30,000 calls a day.
Community Outreach Programme: Mobile Health Services
This service aims at ensuring access to primary healthcare in rural areas. Mobile vans equipped with medical devices, medicines, doctors, paramedics and health workers are deployed at regular intervals. This programme currently operates 417 mobile medical units and operates as a CSR intervention for several public and private sector organisations.
India ranked

130th
On the Human Development Index (2018)
Source: UNDP
Piramal Swasthya's Milestones in Primary Healthcare
14
States impacted by Healthcare initiatives
10.6 Crores
Beneficiaries received health facilities at their doorstep
2.2+ Lakhs
Specialist consultation beneficiaries
30,000
Calls per day providing 24X7 basic medical advice and counselling services
580+
Doctors and specialists
One of the largest implementers of Public Private Partnerships (PPP) in India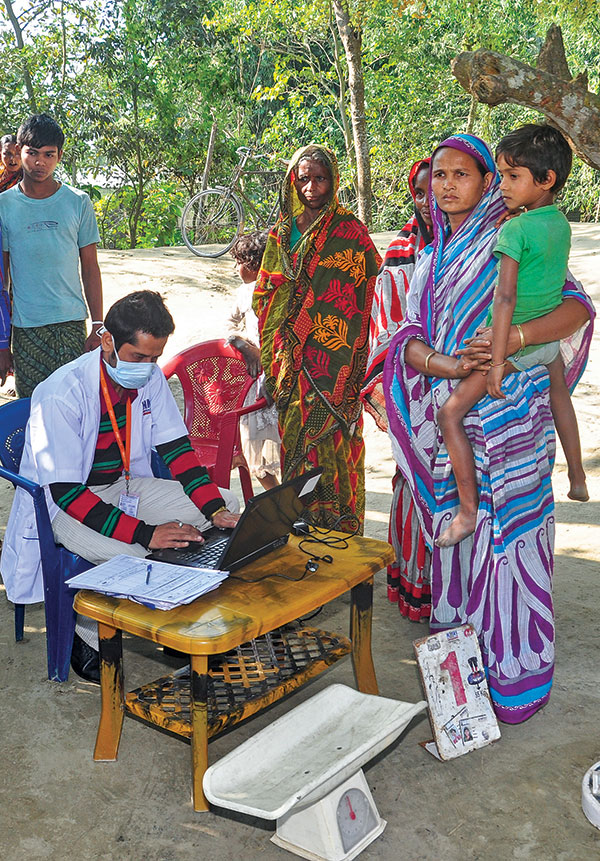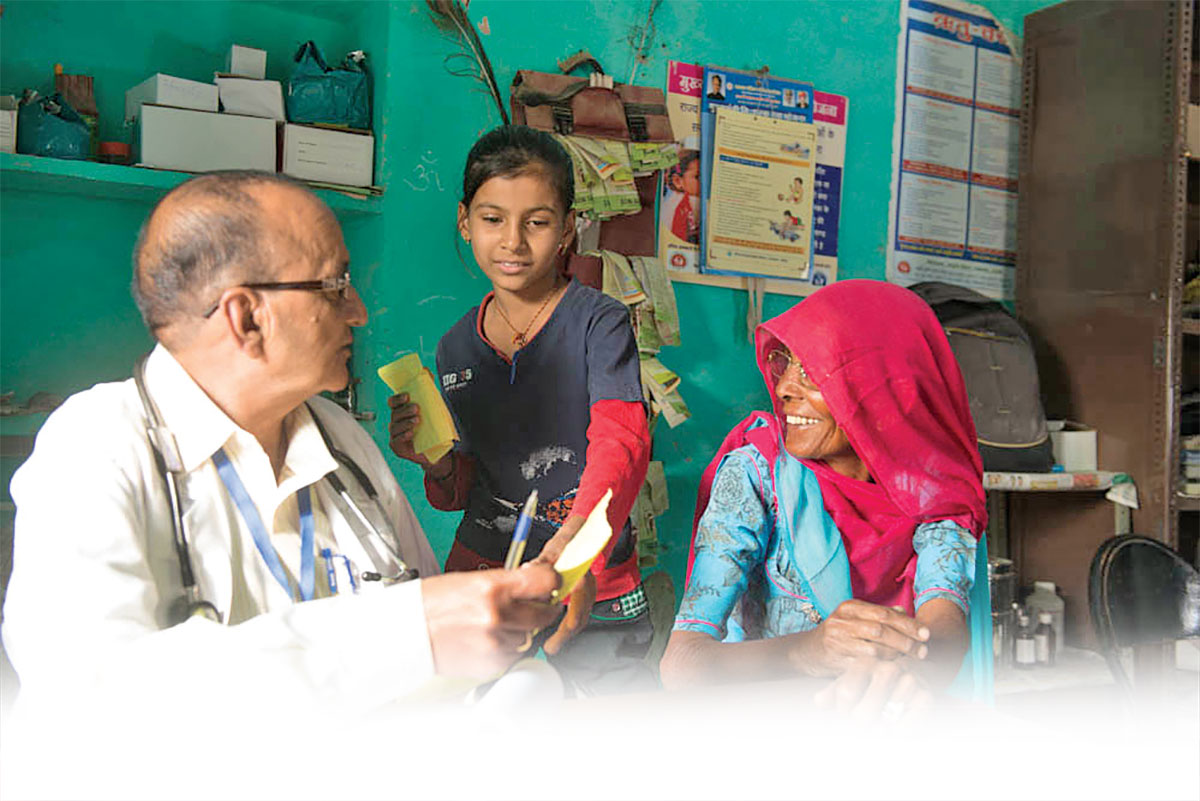 ASARA Tribal Health Programme
Mobile health workers travel to remote areas of Araku Valley in Andhra Pradesh while specialist doctor consultations are facilitated through telemedicine centres. The Programme's Gosthani Nutrition intervention brings awareness of the importance and benefits of a healthy and nutritious diet. Dedicated community nutrition hubs have been set up to help prepare and preserve nutritional, traditional and local food items for families. The Programme is also actively working with the Integrated Tribal Development Agency and Integrated Child Development Services locally to address the challenges of the tribal location. The Programme won the Business Standard Socially Aware Corporate Award in March 2019.
ASARA tribal health Programme is a unique model in the country which has demonstrated the meaning of sustainable impact in the toughest of the situations of Araku Valley and 720 hard-to-reach tribal habitations of Andhra Pradesh.
Gosthani Nutrition Programme in Araku Valley Visakhapatnam helps prepare, process and preserve nutritional food for families
Zero maternal deaths reported in FY2019
Improved percentage of institutional deliveries from 18% to 72%
10,000+ pregnant women served in the project area
D.E.S.H. Cancer Screening Programme
This initiative creates awareness and screens the community in Kamrup, Assam for oral, breast and cervical cancer through mobile screening units, equipped with the best devices, including a mammography unit, and staffed with doctors, nurses and radiographers. Patients are screened and those who test 'positive' are treated. The programme covers a population of 15 Lakh people in the rural remote villages of Kamrup and has screened 6,000 people, of which 203 were diagnosed with cancer.
Prerna – Integrated Healthcare Delivery Model
This initiative screens and offers validated healthcare services and specialist consultation through Mobile Telemedicine in the Majuli (Jorhat) region of Assam where the maternal and infant mortality rates are higher than the rest of Assam.
Accessible Medical Record via Integrated Technologies (AMRIT) Integrated Electronic Medical Record
This a technology platform to create and store electronic medical records of beneficiaries. Beneficiaries are given unique IDs that facilitate referral mechanism in the public health system and enable receiving healthcare services by creating unified health records. AMRIT can also facilitate data sharing among various healthcare service providers and Government schemes such as Ayushman Bharat.
Piramal Foundation Of Education Leadership (PFEL)
PFEL is a change management organisation that supports Public Education System Leaders in improving learning levels of students by enabling people, improving processes and embedding technology. The programme is a multi–level partnership with state governments which aims to catalyse the turnaround of failing schools and help education system leaders in improving the learning levels of students.
PFEL was founded with the objective of strengthening the public education system by transforming the new generation of leaders in education – create high performing environments for students by grooming school principals to be empathetic, pro-active and skilled practitioners.
Major Programmes
School Leadership Development Programme (SLDP)
PFEL has partnered with many governments, corporates and educational institutions under the School Leadership Development Programme in the states of Rajasthan and Maharashtra. The programme has established two innovation hubs in the district of Churu, Rajasthan for researching and developing Social Emotional Learning and its integration within the current education system.
PFEL's Key Milestones
44 Million
Indirect student beneficiaries from the State Transformation Programme
4,37,000
Schools in 10 states under State Transformation Programme
27,192
Calls completed to support teachers, headmasters and middle managers of government education system as part of Virtual Field Support Centres
182
Anganwadi workers benefitted as part of Early Childhood Development programme
57,000
Students as part of School Leadership Development Programme
State Transformation Program (STP)
PFEL collaborated with 10 state governments to build institutional capabilities of state level education institutions. The STP programme refines organisational structures, capabilities, people policies and processes to build the leadership capabilities of more than 2,000 education officials across all the states. These interventions also influenced the Delhi government to make education till class 12 free while enhancing the quality of teacher training and school monitoring processes in the states of Assam and Gujarat. Alongside capacity building, the programme has provided support on legal matters and policy framing in other states as well.
Virtual Field Support
PFEL established two empathetic call centres by developing 75 community women to provide support to government education officials and parents of students across Rajasthan and Gujarat. PFEL also transformed the SLDP Fellowship model to pioneer system immersion where Gandhi Fellows have been provided an opportunity to work with education officials to realise the systemic challenges in education.
The New Millionaire Programme
PFEL supported establishing alumni chapters in four major cities for facilitating alumni support and learning from one another. Furthermore, the programme is developing four key products for career management, networking and L&D aimed at the alumni.
Advocacy
PFEL is advocating competency-based selection, role-specific induction, multi-mode continuous professional development and linked continuous professional development with career progression of School Heads as well as system officials in the Ministry of Human Resources Development (MHRD). PFEL was nominated to the committee on Strengthening District Institutes of Education Training (DIETs) and has supported in evolving guidelines for states.
Employee Social Impact (ESI)
Employee Social Impact is an effort within the Piramal Foundation, which enables employees effect real change by volunteering for various social causes such as youth empowerment, education, health & nutrition, elderly care and environment.
ESI functions as a platform to bring volunteers, NGOs and end beneficiaries together. Volunteers are selected to engage in various skill-based activities that either help an NGO in capacity building or meet the special needs of the community
In FY2019, Piramal volunteers worked with NGOs and helped beneficiaries on a variety of engagements: